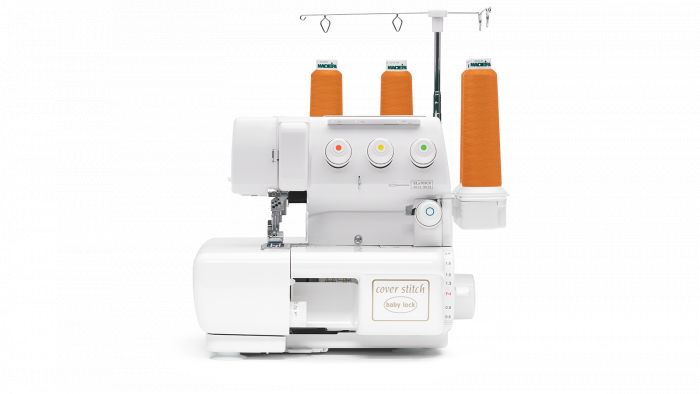 Not just professional coverstitched hemming but so more with baby lock accessories
Jet-Air looper threading system
Manual tension dials for fine tuning a perfectly balanced stitch
Stitch length 0.75 to 4mm
Differential feet
3 stitching lines 4 thread cover stitch 6 mm wide
2 stitching lines 3 thread coverstitch 6 mm wide
2 stitching lines 3 thread coverstitch 3 mm wide
2 thread chain stitch
Chaining off coverstitch
Tension released when presser foot lifted
Foot presser pressure adjustment
2 year warranty can be extended to 4
£1295 collect in person or free home delivery
IN STOCK get in touch to find out more and order
Download the Cover Stitch brochure
Click here for our full terms and conditions.
Go to www.babylock.co.uk to claim 2 year extended warranty.
*Terms & conditions for one only cover stitch machine: three feet supplied are the fabric guide, 1/4" plain hemmer and transparent foot. Additional feet will be charged extra. Tuition is for one hour bookable in advance.
Jane White Tuition Ltd
Company number 106732861