With four overlockers, two cover stitch and three combination overlocker/cover stitch machines in the current range, baby lock has the perfect machine for you.
baby lock machines are used by professional and home dressmakers, crafters, costume and danceware makers because of their ease of use, reliability and outstanding results.
baby lock's Embellisher and Sashiko machines are a firm favourite with quilters and textile artists as well as crafers, fashion designers and makers.
50 years of innovation has brought industry firsts to the market: the air-threading loopers and automatic thread delivery system (tension) ensure baby lock machines are a breeze to use.
Baby lock are so confident in their producet that their 2 year warranty can be extended to 4, giving you additional peace of mind.
Our baby lock expert Jane is on hand to help you choose and start your journey with your fabulous new baby lock machine. Don't forget your one to one tutorial (at the studio or online) when you purchase your machine.
Our telephone support, on-line tutorials, one-to-one tuition and workshops will help you grow with your machine unleashing its full potential.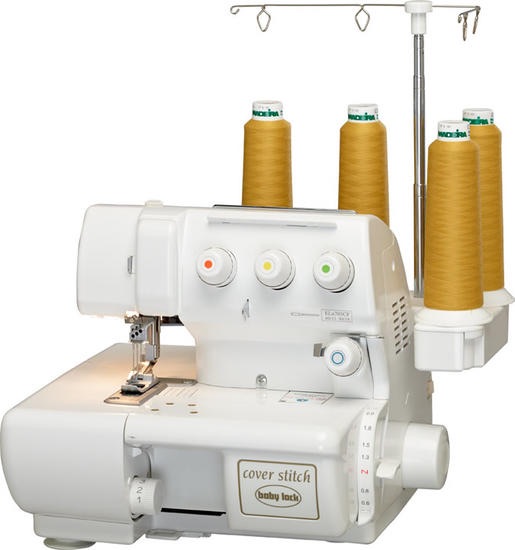 The stand-alone coverstitch machine is not just for jersey hems!
One needle chain stitch, 2 and 3 thread coverstitch.
Chain off at the end of stitching - no more snapped threads.
Add specialist feet for industry level finishes for example binding, straps and perfectly level hems.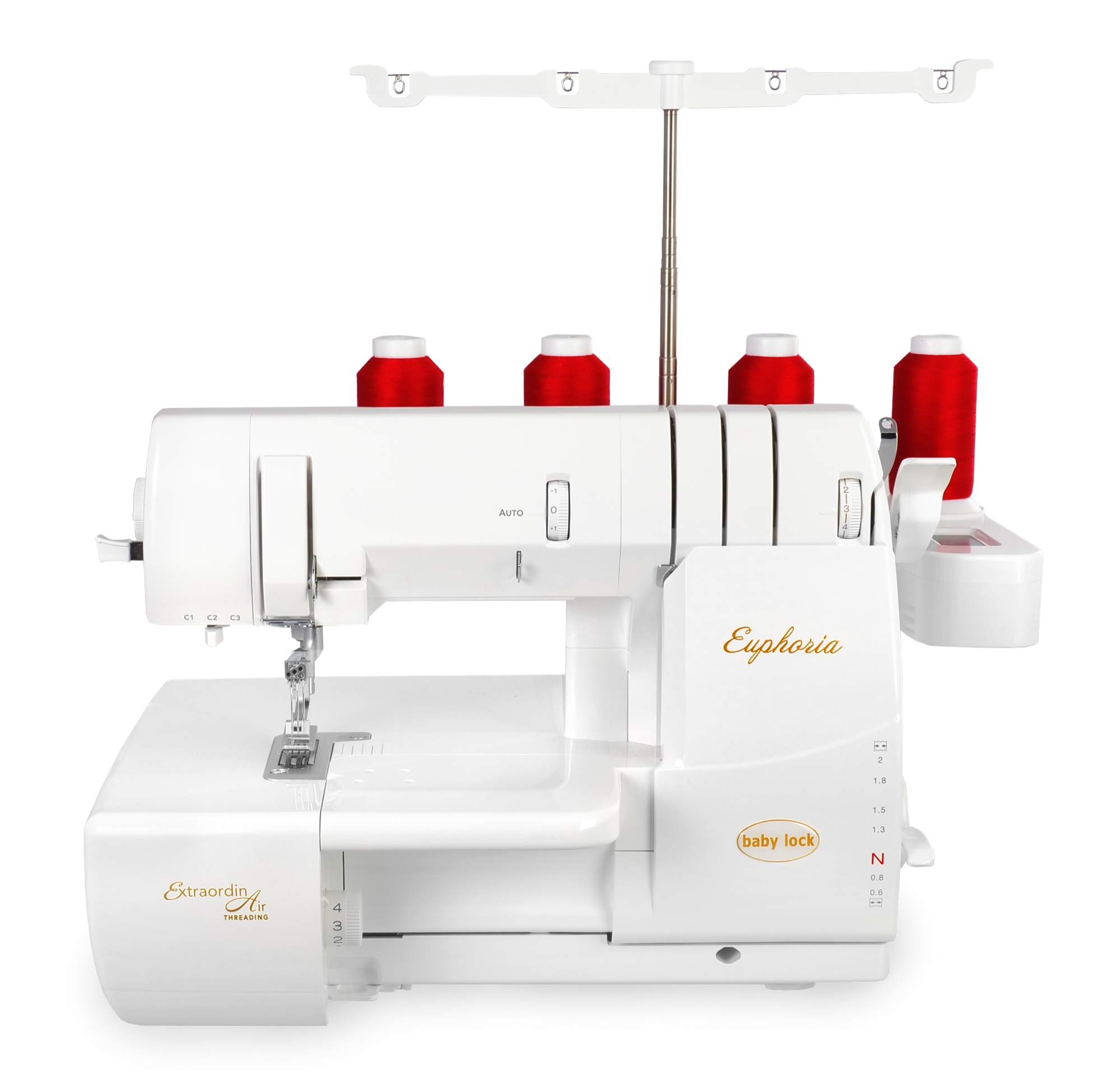 The first cover stitch machine to bring you the automatic thread delivery system to the cover stitch needles and a build in needle threader!
The Euphoria boasts a wider throat for larger projects.
Higher lift presser foot for thicker fabrics and projects.
Use the knee lift for hands-free placement.
Combination overlocker/coverstitch machines
Combine the power of the overlocker with the versatility of the coverstitch machine for professional standard sewing.
Not just for quilting and craft but dressmaking and textile art as well!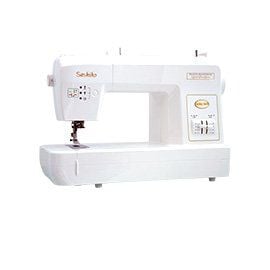 Easily replicate the Japanese art of running stitch with the baby lock Sashiko machine.
Go beyond quilting with dressmaking, tailoring and textile art projects by adding detail with this unique machine.
Jane White Tuition Ltd
Company number 106732861