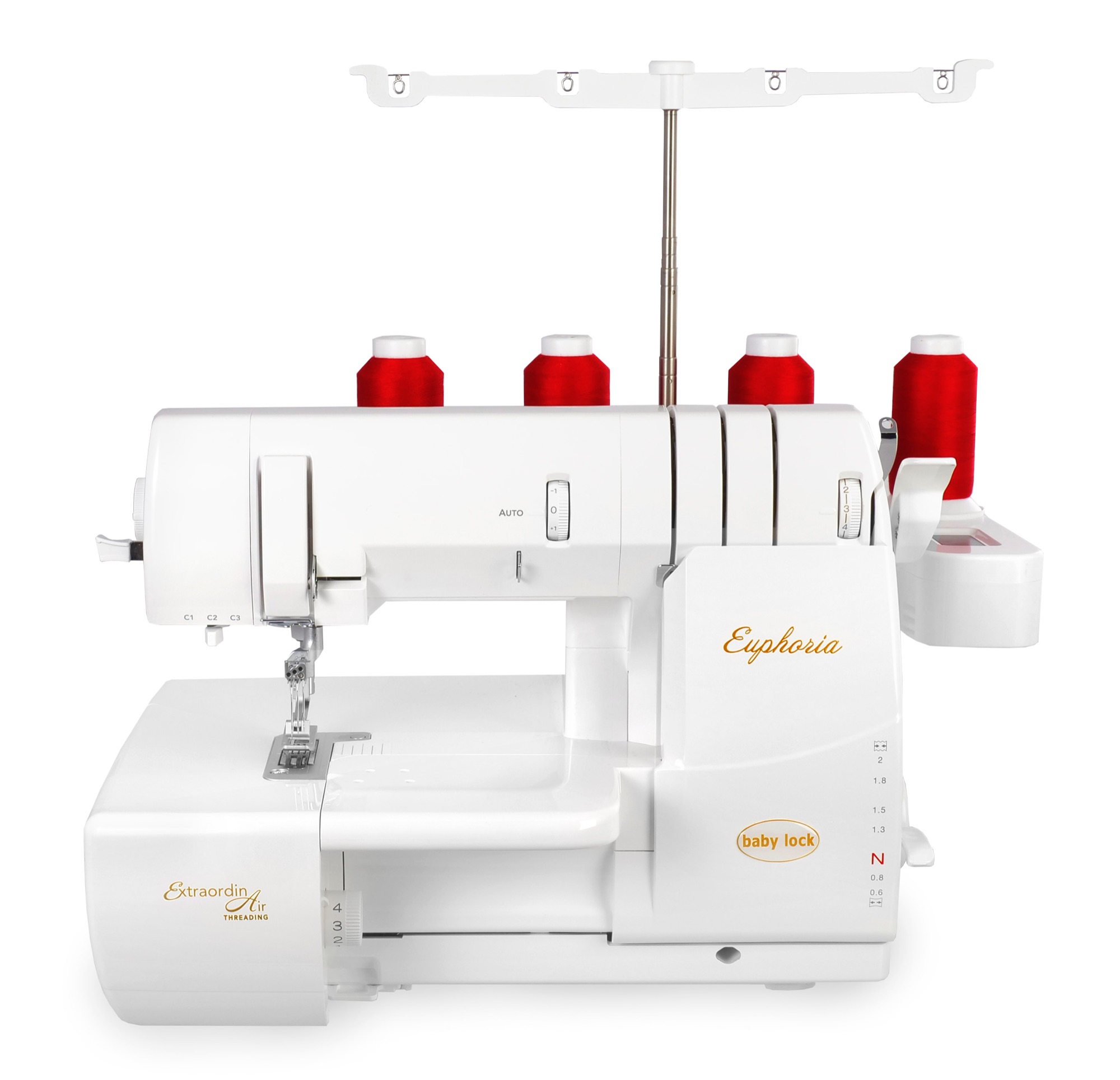 IN STOCK get in touch for order or more informaton
baby lock's new model released August 2020 adds even more features to the well loved Cover stitch machine!
ExtraordinAir threading system
Automatic thread delivery system to the cover stitch needles
Extra throa space of 140mm for larger projects - a cover stitch first!
Built in needle threader to all 3 cover stitch needles
Tension dial for chain looper for fine tuning
Magnetic needle catcher and storage tray
Stitch length 1 to 4mm
Differential feed
Drop feed system - feed dogs drop when presser foot is up
3 stitching lines 4 thread cover stitch 6 mm wide
2 stitching lines 3 thread coverstitch 6 mm wide
2 stitching lines 3 thread coverstitch 3 mm wide
2 thread chain stitch
Chaining off coverstitch
Extra height presser foot
Tension released when presser foot lifted
Foot presser pressure adjustment
Knee lift
2 year warranty can be extended to 4
£1689 collect in person or free home deliver.
Download the Euphoria brochure
Watch baby lock Educator Jan's comprehensive guide to the fabulous new Euphoria
Jane White Tuition Ltd
Company number 106732861